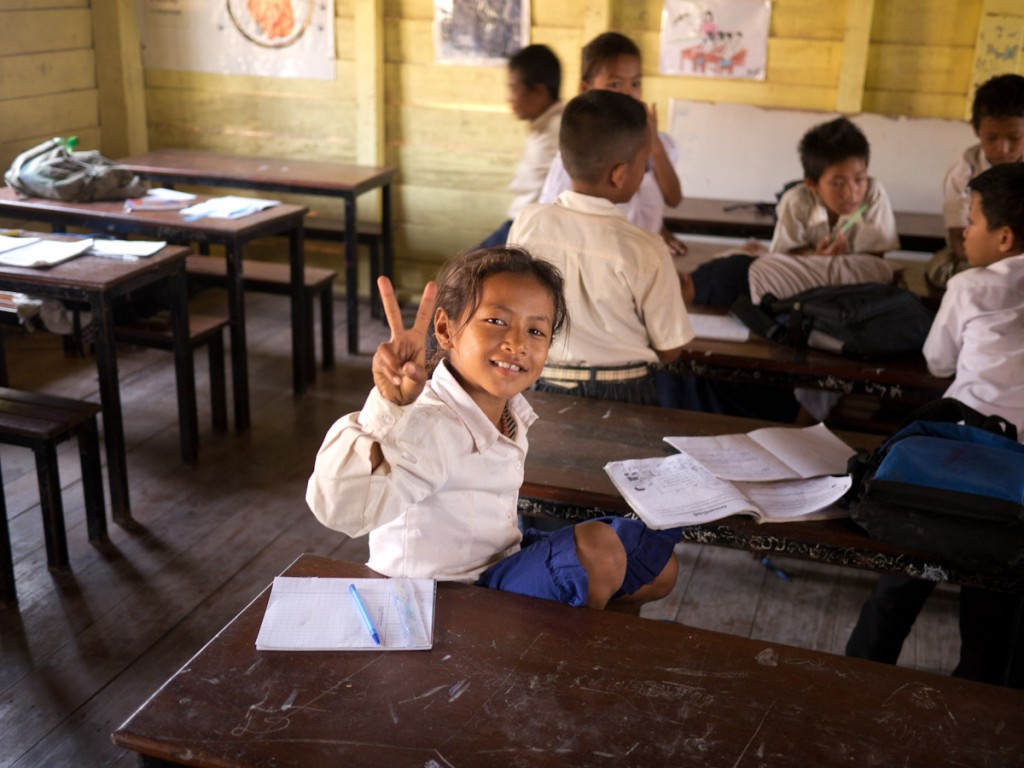 What are the main themes to share, after traveling for a year around the world and visiting 32 countries?
The most obvious point is that travel is one of life's most important and pleasurable activities.  This year we experienced and shared amazing sights, delicious tastes, new stories, the growth and broadening of our perspectives in a dozen dimensions.  Life lasts longer while you travel – every day creates as many memories as several normal days.  There is much to celebrate about the world.  So, get out there!
We feel lucky to have had this chance.  I appreciate the myriad factors that aligned in our lives for this year-long window of time to open, for us to be able to afford the trip, for the kids to be able and ready.  We received massive assistance and help from what must have been thousands of people on this journey, chief among them Sam McClure and the guides who brought us through each day.
The 365 Saturdays project met its goals and lived up to its name.  We circled the globe.  We created deep family memories and drew closer together.  The kids learned intensely; we hope their year of rapid personal growth will help them to lead better lives.  We learned to be organized and to manage with relatively few material possessions.  We met some of our fears and conquered them.  We experienced and enjoyed cultures that had seemed closed or mysterious to us, gaining first-hand impressions on every continent.  We came away with the confidence that we could be anywhere in the world and still get along OK.
If you ask Carter and Katherine what they took away from this year, they mention a few of the same themes.  Being thankful for what they have.  Ambition to work hard in school and to do something good in the world.  The meaning of friendship and community.  The importance of helping others.  Appreciating life and the moment, because tomorrow you may be elsewhere.  Sticking together as a family.  Love for nature and concern for waste and pollution.  Being open to new ideas across cultures and religions.  Taking pleasure in words and numbers.  The enjoyment of learning new skills.  Above all, greater maturity and self-confidence.
Gina was exactly in her element and could keep traveling forever.  She writes so enjoyably about her experiences and has conquered her fear of flying.  Let's collectively hope that her many cooking lessons in exotic lands will bear fruit.
During my personal journey, I washed away all of the stresses of E Ink and came back to a center point that is completely recharged.  Midway through I began wanting to start a new venture or project, but restrained because the proper focus was the journey itself, not looking ahead.  Those energies were poured into Road School and the blog and simply staying in the moment with senses fully outstretched.  But it is clear that I am eager to start something new, even many new things.
The combination of daily travel and time to read and reflect helped us take a greater interest in world affairs and how everyone is getting along.  Some of the causes that now seem important are:  (1) stabilizing the population growth of the world; (2) supporting women's rights, education and economic equality; (3) helping people fight corruption in their governments; (4) avoiding severe income inequality here in the United States; and (5) helping America prosper as other nations grow rapidly and compete with us. 
Traveling abroad taught us about our own country as well.  The rest of the world both loves and hates America.  Many resent our wealth and seeming arrogance, our military presence, our cowboy ways, our wasteful use of fossil fuels, junk food and toxic finance.  And yet, most people in the world are quite happy to meet Americans.  Freedom is a big, positive value.  Hollywood is popular around the globe.  Americans are optimists.  America is tolerant and multi-cultural which opens a potential bridge to all nations.
Perhaps the highest compliment of America in the eyes of people in most other nations is that our country works.  The phone, electricity and roads function as advertised.  Snow and garbage are removed on schedule.  You can get a high school diploma without the principal demanding a bribe.  You can start a business rapidly.  You can criticize the government openly.  The mail is delivered.  Disruptive labor actions are rare.  Education is free.  The police are positive members of the community and you can get a fair trial.  The press is independent and keeps the politicians clean (relative to other countries).  Election votes are counted honestly and politicians peacefully relinquish their office when they are voted out.  The air is clean and the water drinkable.  
The list of countries with similar virtues is short, and they are all smaller, more homogenous populations easier to align.  We must remember that a smoothly functioning country of 300 million free people is a great achievement and cannot be taken for granted. 
Here, more than in most countries, you are free to pursue your life in nearly any reasonable way and to convert your dreams into reality. 
So the final conclusion is this one:  with full love, respect and admiration for the world outside our borders, it sure feels good to be an American at home.