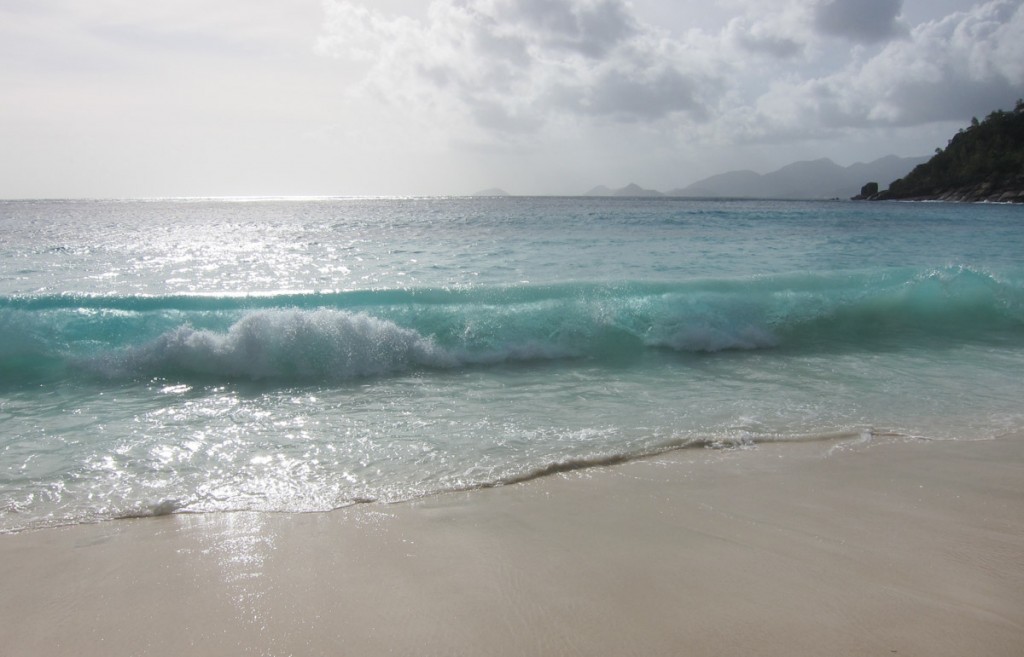 After finishing up the African mainland, the 365 trip around the world was nearly complete.   It was a bit tedious to get out of Nairobi because the airport staff were on a "slowdown" strike and the lines stretched for hours.  Happily we left plenty of time and the flight over is a quick one.
We had reserved a long break at the end for rest and recovery in the Seychelles, off the coast of Kenya.  But we shortened the stay when we realized our friends the Woods would be in London for the summer.  The flight back to Boston was already scheduled to stop at Charles de Gaulle and it would be simple to meet them there.  How poetic to end the 365 trip in Paris! 
Still the final plan called for six full days of "doing nothing" in the Seychelles at a sumptuously appointed Four Seasons resort.  The staff at the hotel delivered service excellence in all respects, highlighted by numerous thoughtful touches.  It was space to catch our breath, reflect on the journey, sort African photos, and write blogs.  There were also a few days of pure mindless books, TV, movies, Facebook, listening to the waves, visiting the gorgeous spa, fooling around with a volleyball and health equipment, and dipping in the pool.
The whole family warmed to the task, except for Gina who was impatient and ready to go touring again within 48 hours of arrival.  Stuck on the beach is her idea of jailtime!  She spent the last few days poking around with a cooking class and a trip to the market and is greatly relieved to be headed to Paris tomorrow.