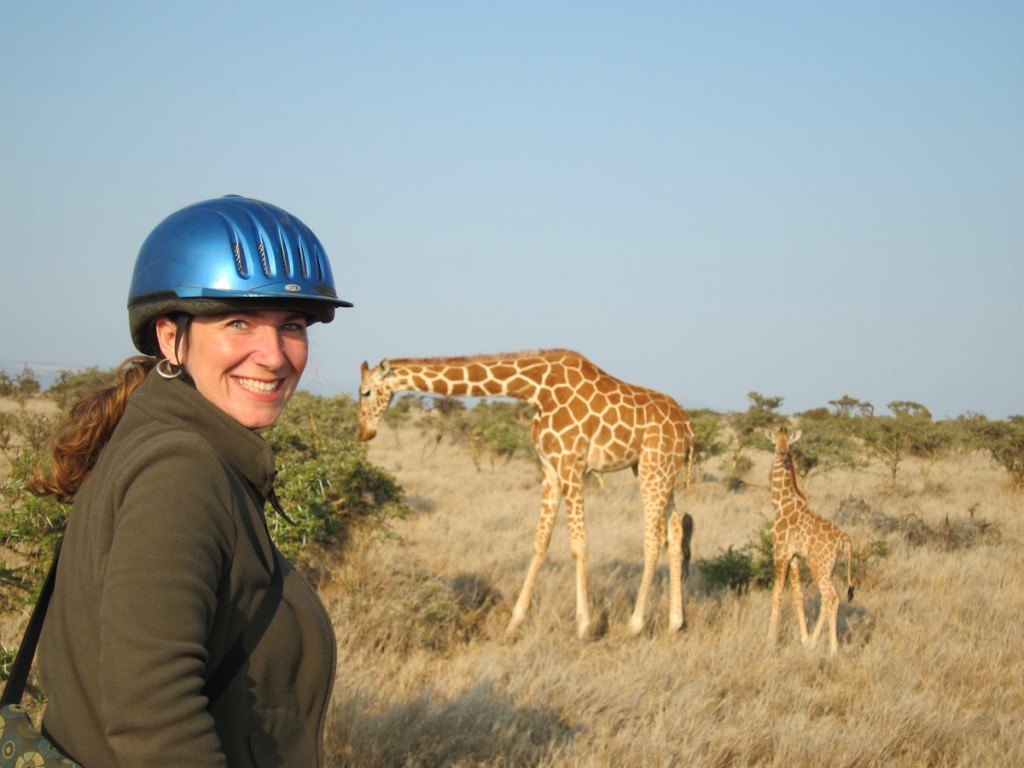 On our horse safari we saw a baby giraffe. He was young, so young that there was still an umbilical cord attached to his stomach. He ran away as soon as we got a few yards away but his mom stayed put until a few feet away.
Let me back up. Horse safaris were popular at the place we were staying, and this morning we set off on one. You can get quite close to the animals because on top of the horse, you looked like an extension of the animal. It was the same with the jeep, but in the jeep you looked huge, more like a loud predator. My horse's name was Rosie. She was very gentle and we got super close to the animals.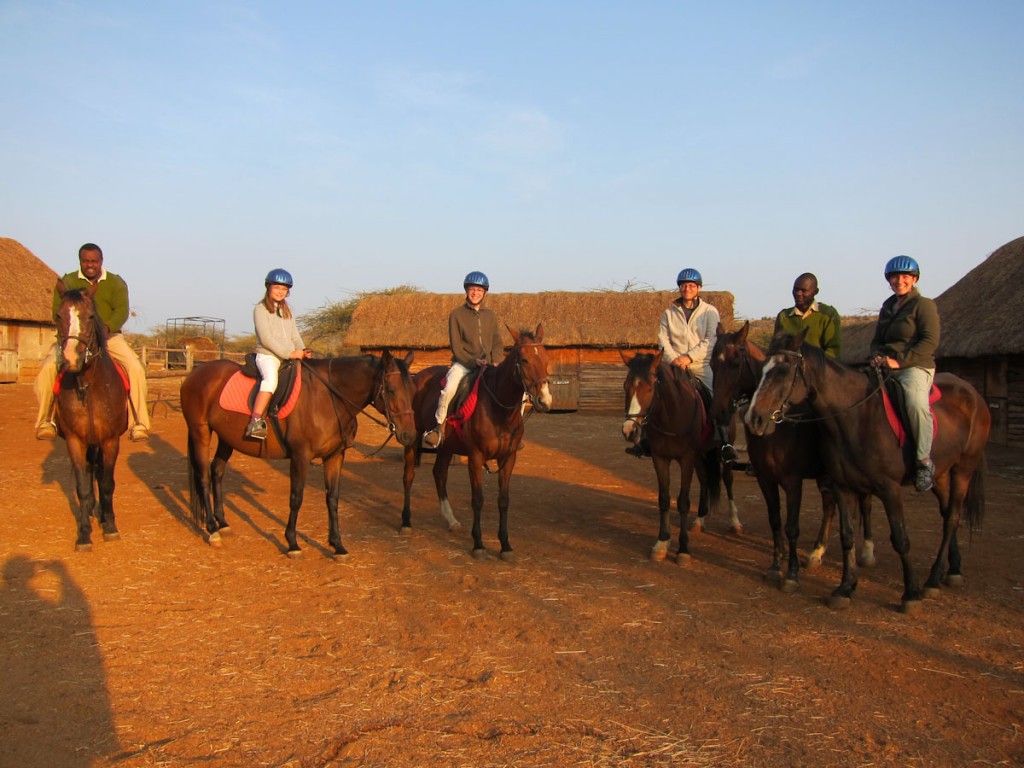 Other than the giraffes we saw a troop of baboons. They were mostly just playing around. We heard a loud SCREEEECH from the forest but it was only some male baboons, fighting over territory and lady baboons. After awhile we moved on and saw some domestic cows grazing. They were lots of different colors and their bells chimed every time they moved.
We started to get hungry and asked our guides if we could go back and get breakfast. They assured us we were taking a short cut. We totally believed them because as a tourist, there wasn't much else to do. Our guide could have told us that there was a rare species of bird that enjoyed singing opera and we would have believed him.
We finally made it to a clearing and my jaw dropped. Underneath a gigantic umbrella tree there were chairs and a buffet set up. A BUFFET! IN THE MIDDLE OF NOWHERE! How cool is that?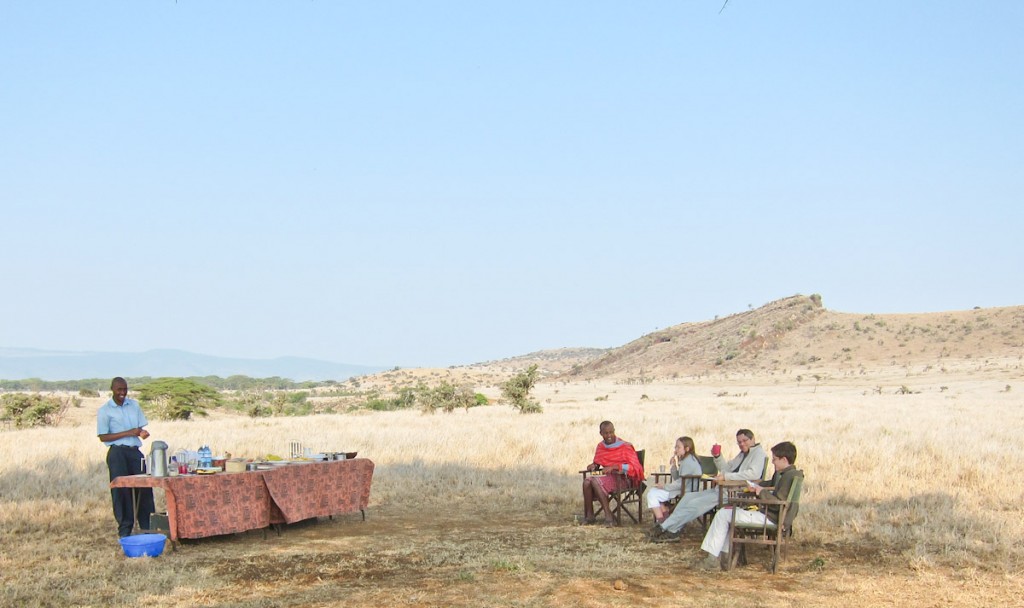 We had an awesome breakfast of fresh fruit and croissants until a bird started eating the cornflakes and we had to shoo him away. Then from behind a bush a man came bringing a tray with hot bacon and scrambled eggs on toast. After eating it Mom and I visited the makeshift kitchen where there was a fire, a pan, and a basket of broken egg shells. Everyone said hello and we excused ourselves back to the tree.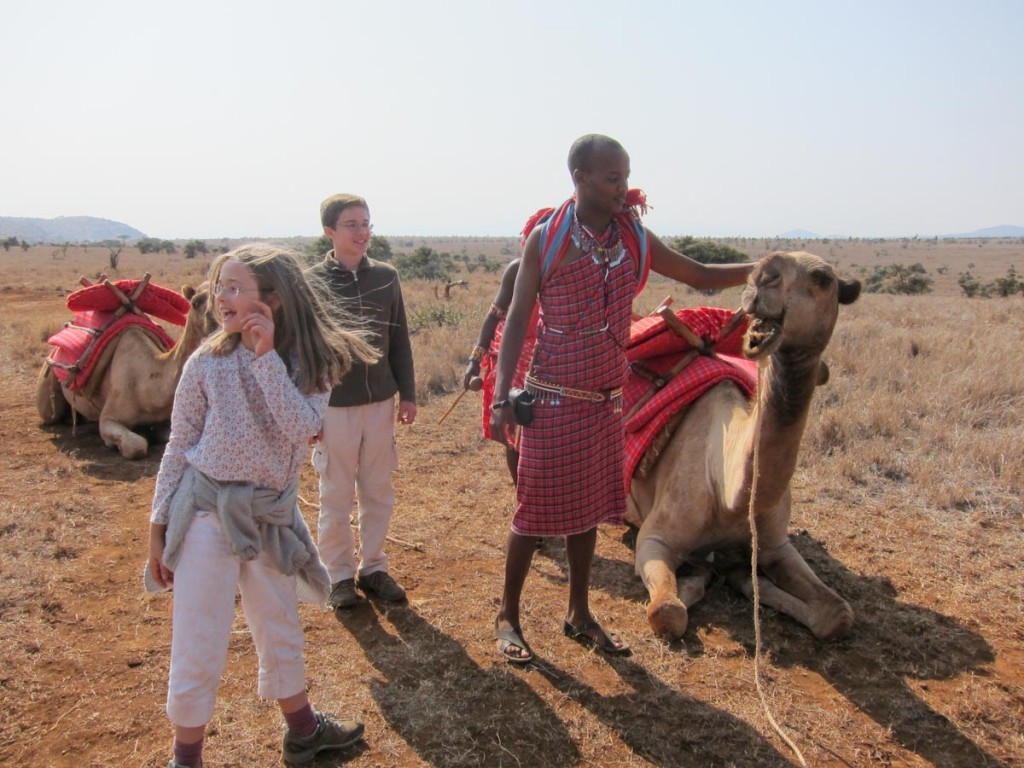 The horses were let free to graze so we got a ride home with some camels instead. We named the boy's Chewbacca because he wouldn't stop chewing. We named the girl's Princess Leah even though he was a boy. The ride was lurchy, bumpy, and overall pretty painful but none the less fun.
When we got back and had sufficiently recharged we searched for the next lurchy and painful adventure.