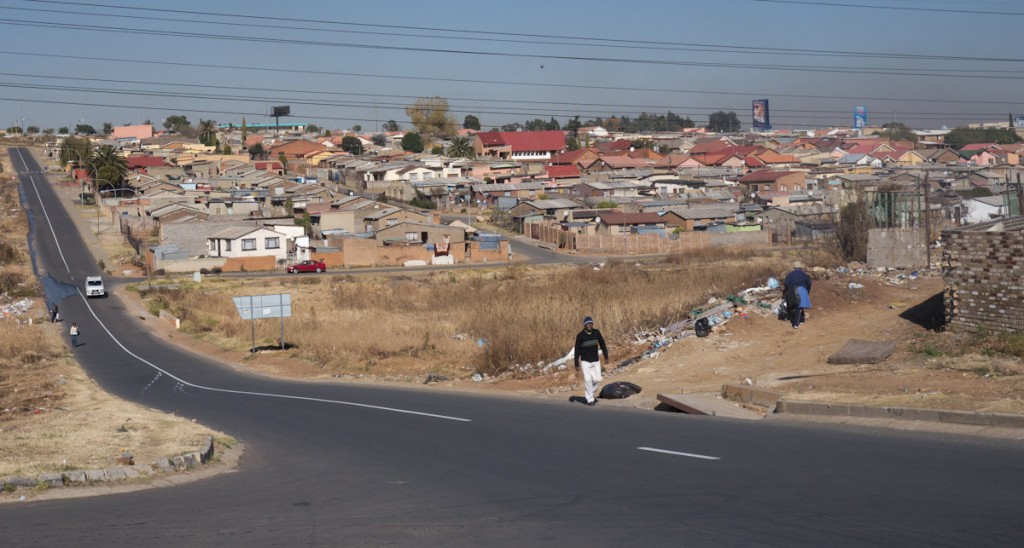 Back when the British were first colonizing Africa, gold was discovered in what is now the area of Johannesburg. Upon further mining, it was realized that there was a massive vein of the precious metal and that more workers would be needed to harvest it all.
People came in the thousands. Chinese, Europeans, Africans, everyone came to try and strike it rich in this new gold rush. Asians and colored people were unfairly taxed exorbitant prices just for working for someone else. Soon there were too many people, and their tiny tents and bathroom sized huts were cramped in so close that they came right up to the sewage system that ringed the site.
Hygiene was bad. The government feared that the foreigners would bring diseases that would flourish in the abysmal conditions, and built townships around the main camp. Eventually the main camp evolved into a city and the townships became real places of inhabitance and not just a place where you were shoved away. The city was called Johannesburg, or Jo'Burg.
For two days we would be learning about the history and struggles of the apartheid era from our guide, Sizwe (See-Zwey) and our driver Thomas. We would also visit a program called KYP (kip) which stands for Kliptown Youth Program. There, a dedicated team of about 20 people help to educate and feed the neighborhood children. There are 15,000 children in the neighborhood, 380 are accepted for the program.  KYP tutors its members after school, and as long as they attend classes they are given one hot meal a day. The neighborhood was made up of one room houses that were crammed full of miscellaneous items. In the house we visited, the three girls slept on the bed, and the three boys moved everything to the edges of the room, and slept in the small open space on the floor. We were told that the boys were generally the ones to get sick first once the weather turned cold.  Running water? There were outdoor communal faucets with ice cold water, women would argue over who got to do their laundry or get water next.  Electricity?  Zero, people had to hook car batteries up to their electronics.
KYP was doing a valuable service by feeding at least some of the children and tutoring them. They also had a library that anyone could visit and from which members could check out books. Why not enroll more kids in the program? Our guide from KYP (who spoke excellent English, by the way) told us that "We would rather have fewer children than have more children and not be able to feed and educate them all." I thought that what he said was very wise, and I think that I would choose to do the same. Better that ten kids get 100% and pass, than 100 kids get 10% and fail.
While we were there the KYP personnel surprised us with an AMAZING gum boot dance. The dance told the story of the gold miners and their ordeal, the sound they made was like thunder and their facial expressions were amazing. They even invited me up to dance with them. It turns out that so many people from Boston come and visit and even sponsor new additions, that they occasionally give a performance for Bostonians (Nobles was coming the next day!).
We were, and some part of us will always be, in the SOuth WEst TOwnship, now called Soweto, of Johannesburg.